Ready to build an awesome sales page, but don't want to sign up for $97/mo with ClickFunnels or LeadPages? Check out this guide below to create a free sales landing page, with Google's Site builder!
You are most likely already familiar with Google's popular apps like Gmail, Youtube, and Drive, but you may not know that if you have a free account with Google, you already have access to a great sales page builder. There are a lot of web page builder tools out there, but Google's site builder is very easy to use and has just enough functionality to build a sales page without the bells and whistles.
Disclaimer: I'm by no means claiming that Google sites has the same functionality as ClickFunnels, ClickFunnels and similar tools have a packaged solution that lets you track leads, but if you just need to get a simple page up and launch your new product, start with Google sites.I will be adding another tutorial on how to collect payments on a Google page, so subscribe to get notified!
In this guide I will show you how to create your site and edit the content.
You can get to the Google Sites building with this link here: https://sites.google.com you will need to sign in with your Google account or create a free account if you don't already have one.
Once you're signed in, make sure you click on the "New Google Sites" option (see below).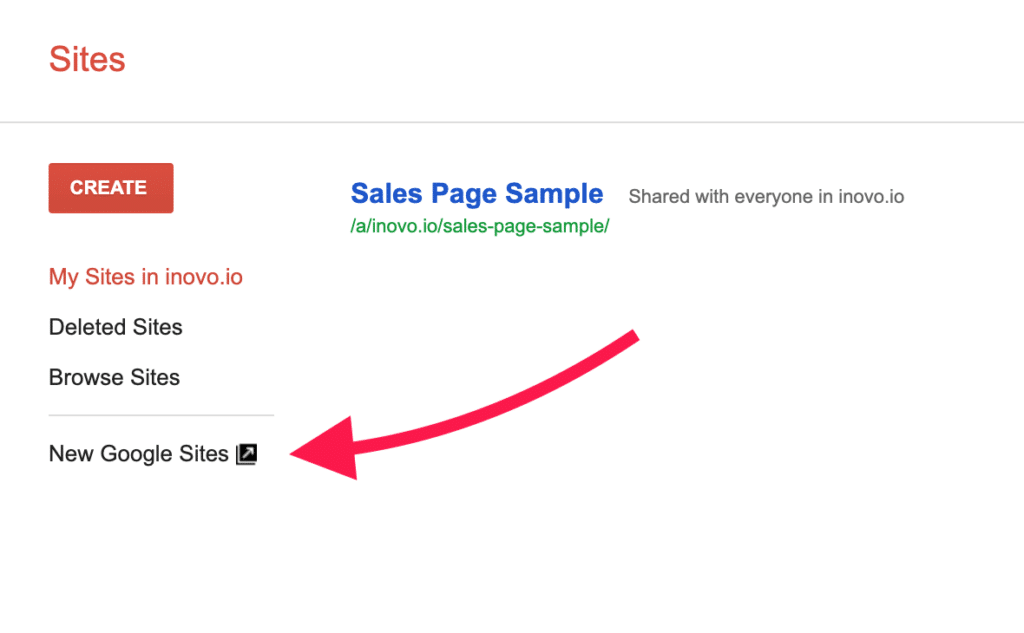 If you want a head start, you can copy our free sales page template. If you want to start with a blank page, you're welcome to skip this step.
Click Here to view the folder:
Right click on the Sales Page Sample file and click "copy" . This will copy it to your Google My Drive.
Watch the bottom left corner to track progress…
Then a click the link "Show file location" once your file is ready. This will take you to the location where your new site is save in Google Drive.
To skip starting with our Sales Page Template you can create a completely blank site by clicking on the + icon (see below)
For this demo, I'm going to use the Sales Page Template to illustrate how easy it is to make changes and build the site.
Helpful Resources & Videos